It has been a year since Typhoon Yolanda hit several areas in the Visayas and there have also been a lot of initiatives coming from different organizations to help the surviving victims to build back better.
PMPI, on its part, conducted a series of activities for commemorating the year after the destructive typhoon.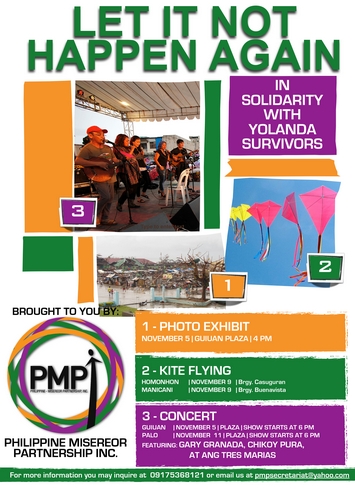 These activities were PMPI's expression of solidarity with the surviving victims and sharing of hope that same tragedy will not and should not happen again.
Photo exhibit
The activities kicked off with a photo exhibit in Trinoma Mall Level 4 from October 24 to 29.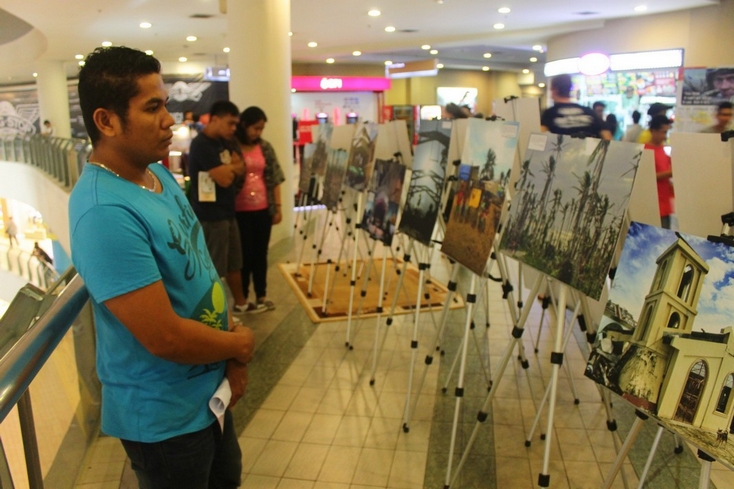 Ten (10) PMPI partner organizations took part on the said exhibit which illustrated the destructions made by Typhoon Yolanda and the different efforts initiated by participating organizations (MAG, INAM, SIBAT, CODE-NGO, ASSURE, FOLPMI, PECOJON, PHILSSA, COM, TAO-Pilipinas and PNNI).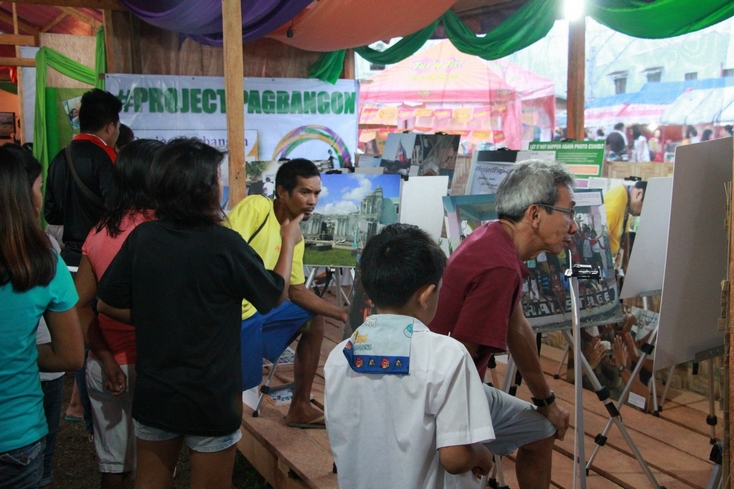 The said exhibit was also shown in Guiuan, Eastern Samar from November 5 to 8 as part of the activities organized by various organizations, including PMPI, and the local government unit.
Sandugo concert
PMPI, together with CBCP-NASSA and PECOJON, organized two Sandugo concerts for the people of Guiuan and Tacloban.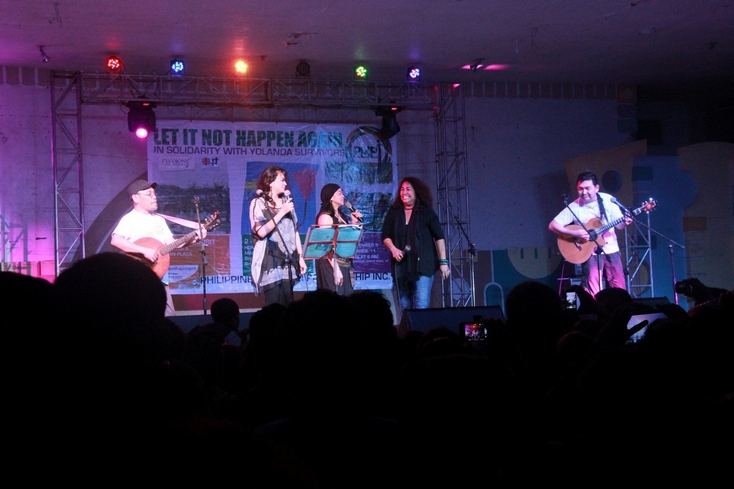 The Guiuan concert was held last November 5, while the Tacloban leg was conducted last November 11. The concert featured Gary Granada, Bayang Barrios, Lolita Carbon, Cookie Chua, Chikoy Pura and some local artists.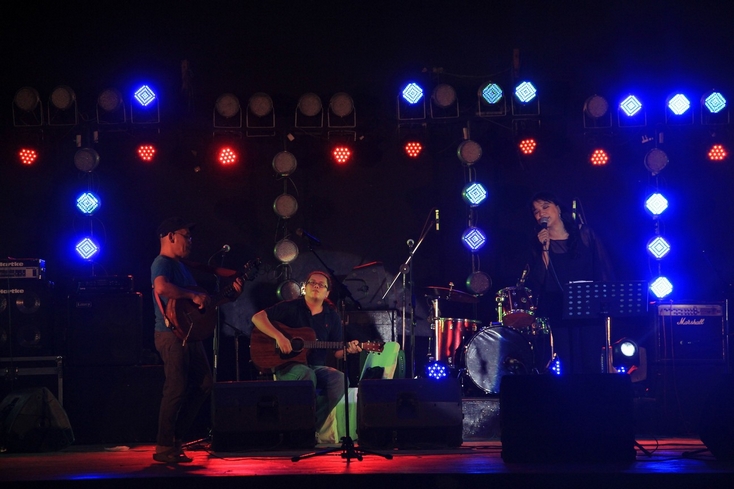 Kite flying
For the communities of two islands, Homonhon and Manicani, PMPI conducted simultaneous kite flying event last November 9.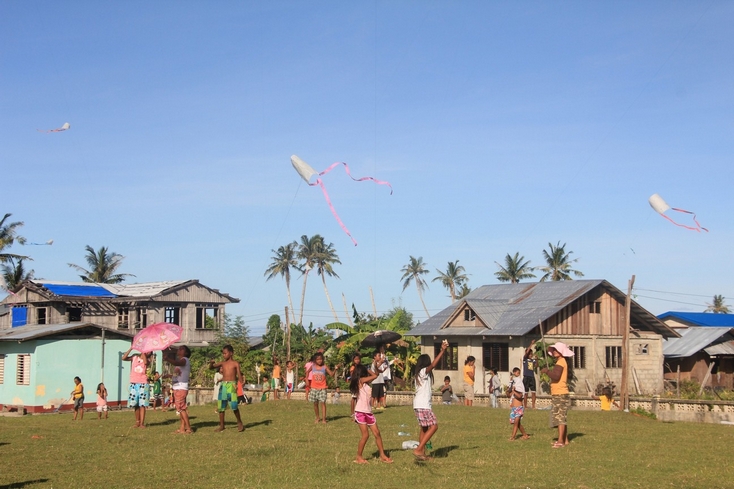 The activity was a psychosocial debriefing session for the children of the two islands and a venue to tighten the bond of cooperation and partnership between and among these communities.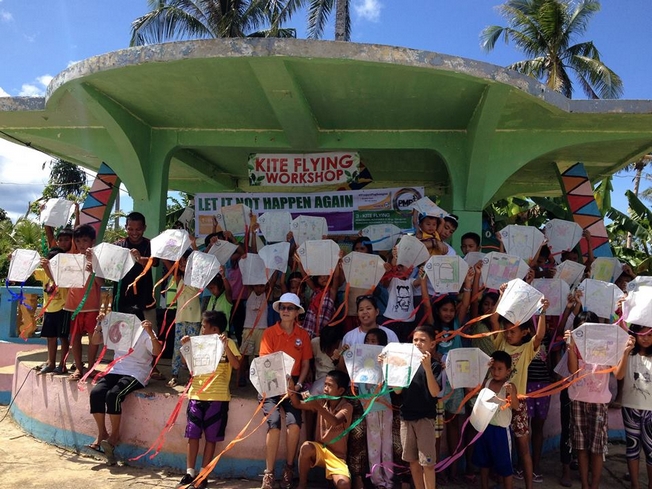 The event was facilitated by the Kite Association of the Philippines (KAP).
Radyo Abante visit
On the day of Tacloban concert last November 11, PMPI visited Radyo Abante, a community radio based in Tacloban City.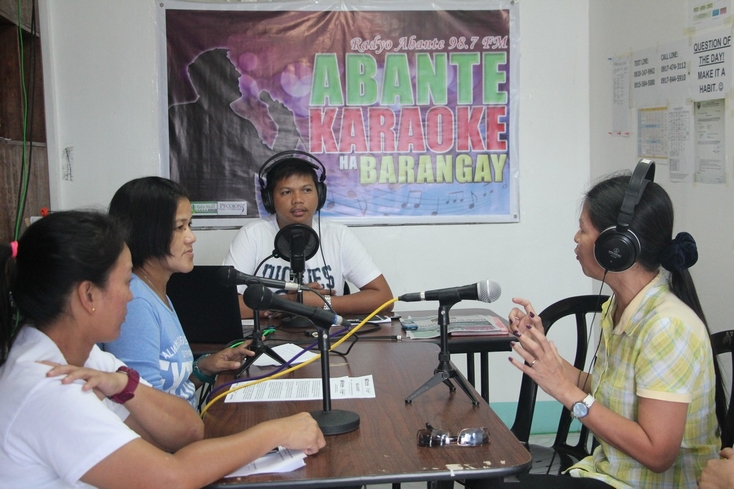 The anchors interviewed PMPI national coordinator Yoly Esguerra and #ProjectPagbangon staff on the post-disaster project of PMPI on the islands of Homonhon and Manicani in Guiuan, Eastern Samar.
The radio station is established by PECOJON and PMPI is one of the organizations which supported its establishment.
Barangay orientation
Starting today, November 18, to November 24, #ProjectPagbangon staff will hold a series of barangay orientation on the two islands – Manicani and Homonhon – to formally introduce the components of #ProjectPagbangon to the communities.
They also schedule meetings with the community leaders for the proposed livelihood project for each barangay.