GROUPS DANCE IN THE STREET FOR HUMAN RIGHTS
Frustrated and angered by the spate of killings brought in by the government's drug campaign, groups took to the street the celebration of Human Rights Day with Zumba.
With body placards calling respect for Human Rights, women from the urban poor groups in Barangay Tatalon, Quezon City, with the faith-based network the Philippine Misereor Partnership, Inc. rocked it from Espana Boulevard to the final stop of the mobilization at Mendiola Peace Arc.
Hundreds of contingents from different rights organizations observed the 68th International Human Rights Day with a huge mobilization from different points in Metro Manila. Calls of protest include the looming return of death penalty and the grave issue on lowering the minimum age of criminal accountability on children.
"It's exasperating that despite the call for change, abuses of human rights is more rampant. Not only the killings horrify many but also these impending passage of 'death bills' are shaking us out of our shell and make us cry for compassion and justice," PMPI National Coordinator Yolanda Esguerra said.
In a statement released by the groups, they call on the lawmakers to uphold Human Rights as their gift to the people on HR Day.
We are calling all the lawmakers and those in power to end the killings and this 'hangman' system and instead uphold the human rights of all, especially the vulnerable poor and children, the statement said.
"Sentencing criminals to death and punishing children offenders violate their inherent right to life. It has been proven that in many countries of the world, including ours, death penalty is not a deterrent to committing crimes. More than this, putting young children to jail with hardened criminals violates further the rights of children. Studies have also shown the ineffectiveness of deprivation of liberty, especially for children in conflict with the law. It impedes their chance for rehabilitation," Esguerra expounded.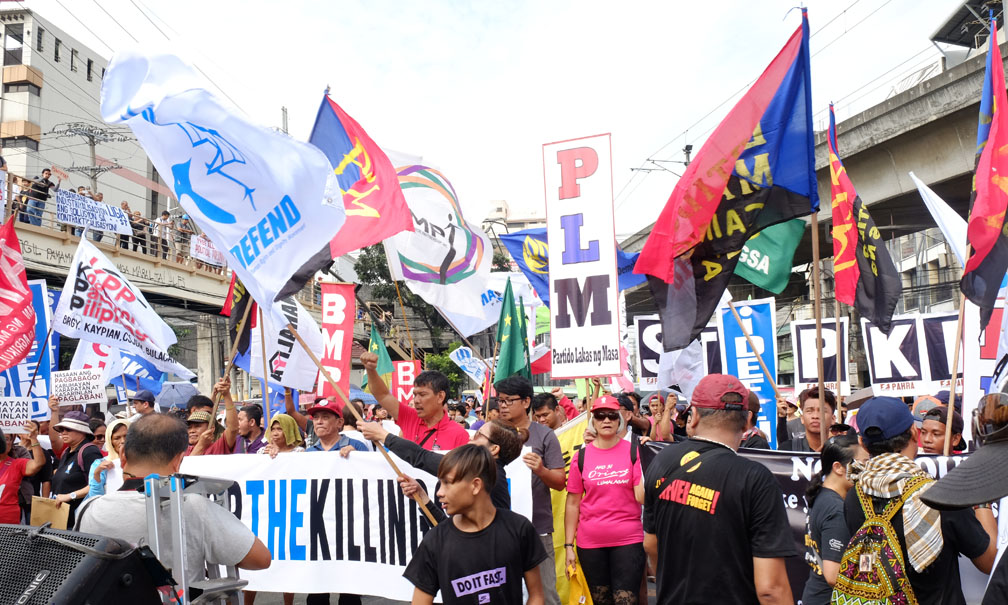 The Statement also called everyone to join the group as they dance in the street to shake off the societal toxins – the grave human rights abuses in communities
"We don't condemn the drug campaign. But we condemn the horrors it brings to the communities and the method by which it is being carried out. No to killings," Luz Domingo of the Community Organizers' Multiversity said.
She emphasized that real justice does not involve cold-blood killing in the streets and that the government must look into this alarming rise of deaths among poor drug suspects.
"We are in the streets to dance and redirect our anger and frustration of this seemingly endless blood spill and the threat to our human rights. If it takes dancing to be heard and if it this will help us shake away the bad vibes among us, there's no harm dancing for human rights," Esguerra ended.